How do I know if my Central Florida septic service is doing a good job? Most people don't know a lot about their septic system or what to expect when someone comes out.
It is important to do a little homework before you contact a septic service. Looking on-line for a company with good reviews is a great place to start.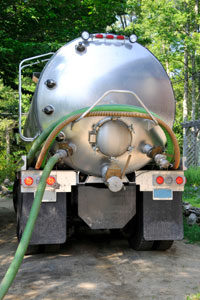 If someone is going to take the time out of their day to write a review- good or bad – is a good sign they really mean what they say. Also, look how long the company has been in Central Florida, experience is a big plus!
As a leader in the industry, the Orlando Septic Services is proud to serve the Central Florida area. We are an environmentally friendly company with 30 years of experience. Earning our reputation as an honest and reliable waste management business in the Seminole, Orange and parts of Volusia County.
We take pride in helping each of our customers and getting to know them as well as their septic system. A good relationship helps us to provide you with a complete and accurate maintenance plan; your health is our priority. Anything your waste management system needs, you can rely on Orlando Septic Service.
The EPA List What You Need To Know If You Have A Service Provider Coming:
When you call a septic service provider, he or she will inspect for leaks and examine the scum and sludge layers in your septic tank.
Keep maintenance records on work performed on your septic system.
Your septic tank includes a T-shaped outlet which prevents sludge and scum from leaving the tank and traveling to the drainfield area. If the bottom of the scum layer is within six inches of the bottom of the outlet, or if the top of the sludge layer is within 12 inches of the outlet, your tank needs to be pumped.
To keep track of when to pump out your tank, write down the sludge and scum levels found by the septic professional.
The service provider should note repairs completed and the tank condition in your system's service report. If other repairs are recommended, hire a repair person soon.