Welcome
Welcome to Orlando Septic Service, a full resource for all your septic and waste management needs.  We are committed to providing the very best quality and customer service.  Thanks to our decades of experience we can handle the most difficult sewer situations without a problem. Orlando Septic Service is an environmentally friendly company serving Central Florida for 23 years. We are a licensed septic contractor certified with the State of Florida.  Earning our reputation as an honest and reliable waste management business in the Seminole and Orange County areas.
What Our Clients Say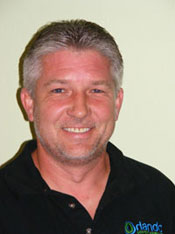 Our Most Requested Services
Septic Pumping:  We recommend you have your septic system pumped every 2 to 5 years, depending on the water usage. If you can't remember the last time you had your septic system pumped it's probably time.
Lift Station Repair:  Lift stations use valves, pumps and electronic equipment to pump sewage from a low lying area up into a sanitary sewer where it is treated.  Our team of experts are ready to help you with any pump station repairs or maintenance.
Septic System Installation and Repair:  The septic system is used to transport waste water from your residence into the drain field.  When the structure is not working properly sewage can back up into your home, creating a giant mess and potential health issues.
Valuable Coupons
Click on the coupon to print.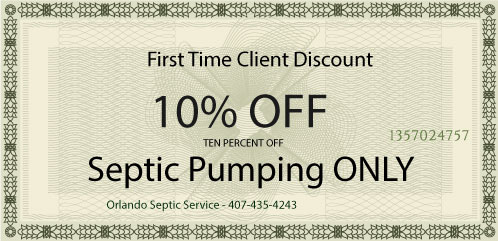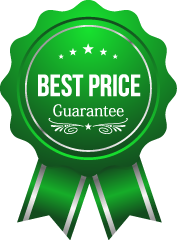 Orlando Septic Service will  match any written estimate for a commercial or residential project!