In last week's blog we talked about how you can avoid septic system problems, with routine maintenance, not using to many cleaning products, and be careful not to damage pipes. 
But how do you know if there is already a problem? Look for these tell tale signs
An odd odor in your yard or home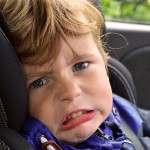 When a septic system is in good shape and operating properly, all the solids, liquids, and gas are contained. Which means you should not be able to smell them.
If the odor is coming from inside your home, it typically means the septic tank may be full and backing up or there may be an obstruction. If the smell is coming from outside, it could be the drain field has been compromised. Either way the situation needs to be addressed before you are faced with a very messy and expensive situation.
Sink or toilet is slow to drain
We have all noticed that slow drain or gurgling toilet and hope it was just a one time thing or that it would just get better on its own. This type of thinking and 'turning a blind eye', tends to get us in even more trouble.
The earlier you take care of a septic problem the better. Letting the problem go on will only cost more in repairs and a lot more frustrating!
Bathtub and sinks backing up
There is no doubt, sinks and bathtub get clogged. But if they are all slow to drain or have raw sewage coming up out of them, there is a bigger problem that needs to be addressed as soon as possible.
Wet areas over the drain field
It is important to periodically check the drain field for any wet areas or puddles, if it hasn't rained in a while and the grass should be dry. Or if the grass is greener and growing better over the drain field than anywhere else in the yard.
If you are having any of these signs, it is time to call Orlando Septic Services. We are an environmentally friendly company serving Central Florida for 23 years. We are a licensed septic contractor certified with the State of Florida.  Earning our reputation as an honest and reliable waste management business in the Seminole and Orange County areas. We are committed to providing the very best quality and customer service.