When it comes to septic systems and septic lift stations, "out of sight, out of mind", is not the best way to think. There are a number of things hat can go wrong when it comes to moving wastewater in a residential or commercial setting. If a problem does occur, it is more cost effective to deal with it sooner, rather than later. Some of these issues include: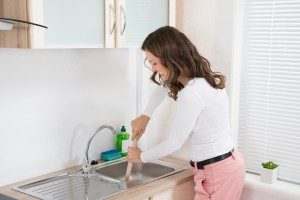 Pump and Pipe Clogs 
Clogs can happen for a number of reasons, solid materials that end up being flushed, like wet wipes and paper towels, high density wastewater, and pipe corrosion. A sign you may have a problem is a slow drain in the bathtub or kitchen, or toilets that don't flush properly or make gurgling sounds. 
Tank and Pipe Leaks 
Tank and pipe leaks are more common than you think. They typically occur from shifts in the soil, normal wear and tear, tree roots, and heavy vehicles driving on top of the system. Signs you have an issue is waste water pooling in the yard and that unwelcome smell of sewage. This is definitely something you don't want to leave without repair. It can end up contaminating the soil and water. 
Unusual Noises
When the lift station becomes jammed or clogged, you can usually hear the sound of water backing up. Sometimes you can even hear the system actually reversing, taking wastewater into your home. This usually requires immediate attention, Orlando Septic Service offers emergency services for just this type of situation.
Typical lift station maintenance and repairs including checking out the components, such as the electrical system, check valve, float switch, test cycle and check for any leaks.
The certified and licensed lift station repair and installation team at Orlando Septic Service includes, monthly maintenance, pump repair and installation, 24 hour emergency service, pump out, ensure the control panel is functioning properly, and lift station rehabilitation.
Our highly trained team provides immediate assistance and expert diagnosis for all your septic needs. Our goal is to ensure your waste management system is functioning at peak performance. As a leader in the community, we provide a complete inspection for your commercial or residential septic system and offer a wide range of services.
At Orlando Septic Service we have built our reputation on honesty and quality workmanship. We match any written estimates and don't forget to take advantage of our money saving coupons.