Looking for a Septic Service in the Orlando area? Choosing the right company to pump out your septic tank, repair your lift station, safely clean your plumbing pipes with high pressure jetting, install or repair a septic system or drain field, and take care of all your waste management needs, isn't always easy.
Orlando Septic Service is not only affordable and have great customer service, we are at the top of the industry.  Here are just a few of our recent reviews.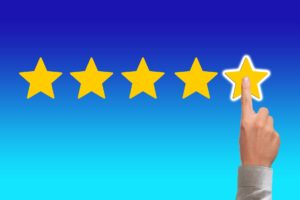 I am so happy I called Orlando Septic Services!
They sent out a guy named Orlando the very next morning, and he was wonderful. Very professional, informative and helpful. I'll definitely be calling them with any other issues that arise in the future, and I'll be requesting that Orlando be the guy they send me! Becca Bouchard
Called 9 different septic companies for our full tank issue on Sunday morning.
Joe (owner) made a personal visit to our house and didn't charge any extra fees for weekend service. Very prompt and professional service. He explained our options thoroughly and even stuck around for a while to answer our questions further. Highly Recommend!!! J Black
Orlando was great!!
Very helpful and informative as I unfortunately didn't t know much about my septic needs! He was friendly and provided fast and efficient service! I will be using this company for my septic tank needs from now on! Thank you Orlando! Shannon Belch
I would give 10 stars if I could. Airmuis, Terrance and Joe were great.
Saved me a great deal of money. Thank you very much to all of you. You don't find this kind of service here that much anymore. Ron Harvey
Bryant at Orlando Septic Services left here 2 minutes ago and I couldn't get on Google quick enough to share my thanks. 
This gentlemen handled our situation with utmost care.  Truly the white glove 5 star treatment.  Thank you so much for not only cleaning out our septic, but for all the guidance you provided on a bigger issue we are having with our pipes.  This company is not only very competitive price wise, they do business the old fashion way … building relationships and trust.  Thanks again Bryant for everything today! Rob Craig
Had backed up toilet emergency and Orlando septic came right out!
Bryant was my service guy and he was so polite and helpful….5 stars! Highly recommend this company!! Kim Woodie