Many people take the "out of sight, out of mind" approach to the septic system. While septic maintenance may not rank high on your to do list, it is important. If small issues or repairs are not resolved in a timely manner, they can easily become costly repairs. 
There Are Several Reasons To Have Your Central Florida Septic System Inspected
Real estate Transactions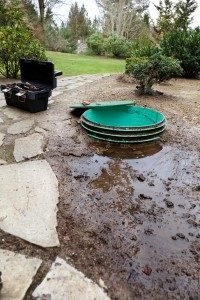 If you are buying or selling a home with a septic system, it is a good idea to have it inspected to protect yourself.
Contamination of ground water 
Contaminants and toxins can leak from a septic system that is not working properly – whether that is the tank or drain field – creating a health hazard. 
Soil contamination 
In addition to contaminating ground water, the soil is easily compromised. Which can create a hazardous condition for pets and children. 
Compliance Codes
The last thing you want is getting fined for being noncompliance. Avoid being liable for contamination by having a record of regular septic inspections. 
Ward off premature failure 
Catching and repairing small issues early can prevent premature failure of the septic system. This in itself can save you thousands of dollars and a ton of frustration in the long run. 
Avoid messy backups 
Your best defense to avoid a mess and potentially dangerous backups, is ensuring your septic system is working properly. 
Planning Replacement 
Septic inspections can give you an indication how your system is doing overall. Alerting you when it is nearing a natural end.
Though you may not see it, your septic system is constantly at work. It disposes of all your family's waste water, from the toilet and shower to the sink and washing machine, if not working properly it can have devastating consequences. A yearly septic system check up is an affordable to ensure everything is working properly and catch any problems early, before they cost a small fortune to repair.
Here at Orlando Septic Service, we are committed to providing the very best quality and customer service.  We are an environmentally friendly company serving Central Florida for 23 years. We are a licensed septic contractor certified with the State of Florida.  Earning our reputation as an honest and reliable waste management business in the Seminole and Orange County areas