Should you have your Central Florida septic tank replaced or repaired? If your home has a septic system, it is a dilemma you will have to face at some point or another. It may not be easy  to determine the best route. Which is why here at Orlando Septic Services we want to help property owners to make the best decision. 
Here is some information to help make the best choice

 
Septic Repair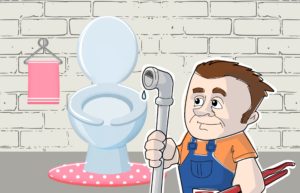 Often times, drainage issues and sewage odors can be resolved by simple repairs. This usually means he tank itself needs to be pumped, fixing a malfunctioning or broken pipes, replacing a component, or adjusting a pipe. 
Being proactive is important when it comes to the septic system. Small issues can quickly become bit problems, that can seriously impact your wallet. So, don't forget to do routine maintenance or yearly inspections. This will extend the life of the system and save you a lot of money down the road.
Septic replacement 
Septic systems fail for a few reasons, poor maintenance, inappropriate design, inadequate soil, high ground water tables, excessive slopes, or age. When a system failure occurs, it transports and releases untreated sewage where it shouldn't be.
For instance, sewage backing up into bathtubs and showers, bright green and lush grass over the septic tank or drain field, slow drains, a gurgling sound coming from the toilet, and a foul odor (similar to rotten eggs) coming from septic system. 
Call the experts 
If you don't remember the last time you had your septic tank pumped or system inspected, it is time to contact Orlando Septic Service. We will find out what is wrong with your septic system and the best solution.
Orlando Septic Service is an environmentally friendly company serving Central Florida for 23 years. We are a licensed septic contractor certified with the State of Florida. Earning our reputation as an honest and reliable waste management business in the Seminole and Orange County areas.