07/09/2019
As a trusted leader in Central Florida, Orlando Septic Services receives a lot of questions from home and business owners every week about their septic system, drain cleaning, and hydro jetting. Here are a few we received lately, if you have question, don't hesitate to contact us, we are happy to help. 
How much will it cost to have my septic tank pumped and any routine maintenance that it may need?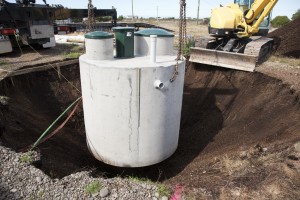 There are a couple of variables when it comes to the cost of having your pumped and maintained. For instance, the size of the tank, the last time you had it pumped, are there any clogs or overflows, is the drain field flooded? 
One thing for sure, keeping up with maintenance and tank pumping will cost you significantly less than having to replace the drain field or other parts of the system. 
"A key reason to maintain your septic system is to save money! Failing septic systems are expensive to repair or replace, and poor maintenance is often the culprit. Having your septic system inspected regularly is a bargain when you consider the cost of replacing the entire system," EPA
When having a septic tank installed, how do I choose what size?
Septic tanks range in sizes from 750 gallons to 1,2500.  Depending on the size of the home and how many people reside there, comes into play. A good rule of thumb, a two bedroom home under 1.500 square foot home probably only needs a 750 gallon septic tank, a home with three bedrooms under 2,500 square footage needs 1,000 gallon tank, and anything over 4 bedrooms with less than 4,000 square feet would need a 1,250 gallon tank. 
Why Choose Orlando Septic Service? 
Orlando Septic Service is an environmentally friendly company serving Central Florida for 23 years. We are committed to providing the very best quality and customer service. We are a licensed septic contractor certified with the State of Florida.
We also have great money saving coupons, 10% off septic pumping for first time clients and 15% septic tank pumping for all veterans and seniors. We also match any written estimate for a commercial or residential project