With inflation hitting all of us, the last thing you want is the high cost of septic system repair. Here are some tips on how you can save money on your septic system here in Central Florida.
Don't wait till you have a septic problem to schedule service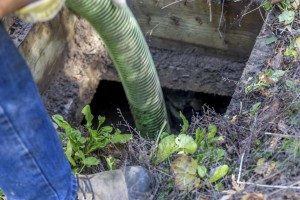 The easiest way to save a lot of money on your septic system is to make sure it is in good condition. Regular service, inspection, and routing tank pumping, can ensure everything is properly working. It will also catch a small issues before they become big, costly problems.
Repairing a small issue before it has a chance to turn into a larger one will not only cost less in repair costs, but it will extend the life of your system.
Can't remember the last time you had your septic system serviced or your tank pumped, then contact Orlando Septic System, can can keep you on schedule and everything running smoothly.
Be careful what you flush
Clogs and backups can lead to emergency service calls, drain cleaning, and high pressure jetting. These issues can be prevented with routine service. It's also important to be careful what you flush down the toilet or let go down the drain.
Toilet paper and human waste are the only thing that should be flushed down the toilet.
Items to avoid going down the drain includes fats, oils, grease, paint, paint solvents, large amounts of cleaning products and antibacterial soaps, feminine products, wipes, and even "flushable" wipes.
For long term savings, installation of a septic tank riser is a very cost effective solution.
A septic tank riser is usually made from plastic or concrete. Durable enough to withstand Central Florida weather and environment. They attach to the top of the septic tank or pump out opening and run vertically to the ground level. The riser is secured with a lid.
The riser enables the septic tank to be more accessible for maintenance, pumping, and makes inspection considerable easier. Instead of searching and digging holes all over the yard just to find the system, (which can be disastrous if you have an emergency) you know exactly where it is located.
Contact Orlando Septic Service 
Contact Orlando Septic System, we have great money saving coupons and provide a full resource for all your septic tank and waste management needs. We are committed to providing the very best quality and customer service.
Orlando Septic Service is an environmentally friendly company serving Central Florida for 23 years. We are a licensed septic contractor certified with the State of Florida. Earning our reputation as an honest and reliable waste management business in the Seminole and Orange County areas.