So, you need a septic system installed on your Central Florida property, not what? At Orlando Septic Services our experienced contractors are happy to answer all your questions and concerns about your new install. 
Here are some frequently asked questions about installing a septic system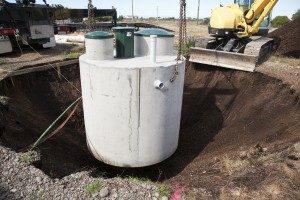 What size septic tank do I need?
The size of the home, number of people that will live in the house, and water usage, will determine what size septic tank you will need. Here at Orlando Septic Services, we have successfully installed many systems here in Central Florida and can help you select the right tank that will fit all your needs.
What type of maintenance will my septic system require?
The owner of Orlando Septic Services himself will go over everything you need to know about your new system. Explaining in-depth how often it will need to be inspected, the tank pumped and how you can extend the life of your system. Making sure all your questions are answered.
How much will a new septic system cost?
Knowing your budget will help the team at Orlando Septic Service present you with the options and features at the price point you are looking for.  We work with budgets of all types, so don't worry. 
How does the septic system affect the landscaping
Here at Orlando Septic Services we are careful about removing and replacing the existing landscaping. We also go over the guidelines of what you should plant on and near the septic tank and drain field. It is also to make sure the lit to the tank is easily accessible.
Be mindful of what is going down the drains and toilets. Avoid chemicals, grease, paint, food, flushable wipes, feminine products, even certain toilet paper and household cleaners can disrupt the septic cycle.
If you have any questions, just pick up the phone and call Joe at Orlando Septic Services and schedule an appointment, you will be glad you did. For a limited time take advantage of our First Time Client Discount for 10% off our Septic Pumping Project.