07/09/2018
When your septic tank is backing up and need repairs, it can be a real emergency. Especially if you are ankle deep in well, wastewater. You don't always have time to get 5 different reviews and ask your neighbors if they know of a good septic service.
For times like this, it is good to have the name and phone number of a reliable and affordable septic repair company.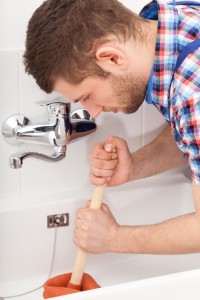 Most people in Central Florida have the contact information to their doctor, car mechanic, maybe even an air conditioning person, and handyman. All safely stored in their phone. It should be the same for a septic service, because you never know when you are going to need one to respond out quick. Before the backed up waste water causes serious damage.
A service not only there to handle emergencies, but a company there to handle pumping out your septic tank and handle inspections. This way you may be able to avoid that emergency all together. You feel confident enough to trust them to be reliable and won't cost an arm and a leg.
Here at Orlando Septic Service, we are committed to providing the very best quality and customer service.  We are an environmentally friendly company serving Central Florida for 23 years. We are a licensed septic contractor certified with the State of Florida.  Earning our reputation as an honest and reliable waste management business in the Seminole and Orange County areas.
Just look at what a few of our customers are saying!
Giselle G from Lake Mary
Customer for life! Joe was so honest and reliable. We saved thousands because of him taking his time to educate us and avoid costly repairs. I trust Joe with my friends and family. He was easy to set appointment with and got our pump out very efficiently. I will see him in 3 years when we need service again.
Thank you Joe!!
Tracey W. From Sanford
WOW, what a great company to deal with.  First, the communication was awesome.  Joe, the owner came over for our appointment.  Very professional, really knew his stuff and also educated us on our septic system.  Not only did he make us feel at home, his service level was impeccable