Residential Services
At Orlando Septic Services we pride ourselves in education. Guiding our customers through the process and services we provide. We define how the septic system and waste system works, explain the maintenance required to extend the life of your system and answer any questions you may have along the way.
Waste management systems are a necessity that occasionally requires maintenance and repairs. We believe preventative maintenance is always the best approach for the longevity of your septic tank. If you're looking for a company you can trust and rely on, you've come to the the right place! Contact us today for all your residential septic needs.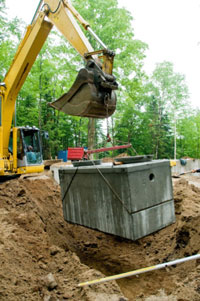 Residential Services
Septic Tank Cleaning and Pump Out
Sewage System Installation and Maintenance
Septic Tank Inspection and Repair
Drain Field Installation,Repair and Replacement
Septic Pump Repair and Replacement
High Pressure Jetting
Diagnose any Waste Management Issues
Contact us today and speak directly with one of our experts and let us help you with all your waste management needs.