04/17/2018
While you may not be discussing your septic system over dinner with your family, but it does need attention. Unfortunately, most septic tanks in Central Florida would fail an inspection due to lack of maintenance. 
All it takes is regular septic tank pumping and inspections to keep your system healthy and working efficiently. Simply forgetting about it and hoping for the best can result in costly repairs.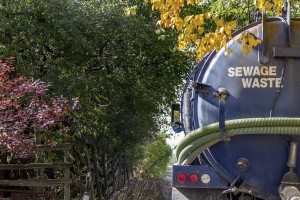 "To prevent buildup, sludge and floating scum you will need to do periodic pumping of the septic tank. You should do the pumping every 3-5 years. Systems with electrical float switches, pumps, or mechanical components need to be inspected more often," according to Consumer Affairs.
If you've ever had a problem with your septic system, you would never want it to happen again! Look out for the tell tale signs your septic system needs some attention, foul odors, slow drains, gurgling toilets, and puddles in the yard when it hasn't been raining.
"If you are like me you may not be sure where your septic tank is. Your tank, drainfield and reserve drainfield should be clearly designated on the "as-built" drawing for your home. If you aren't sure where that is you can go to your local land records and find it. You can also see exactly where your property line is in case you have neighbor issues."
Consumer Affairs also warns, "Beware of septic tank scammers. Some makers of septic tank additives claim that their products break down the sludge in septic tanks so the tanks never need to be pumped. Don't bet on it. You should still have the tank inspected — and probably pumped — regularly."
Orlando Septic Services takes pride in helping each of our customers and getting to know them as well as their septic system. A good relationship helps us to provide you with a complete and accurate maintenance plan; your health is our priority. Anything your waste management system needs, you can rely on Orlando Septic Service.