03/01/2019
Your septic system needs maintenance, whether it's the drain field, pipes, or the tank needs pumping, you need a professional you can trust. With all the scammers in the industry, the last thing you want is a huge mess or a costly mistake! 
Here are a few things to look for when searching for a septic service.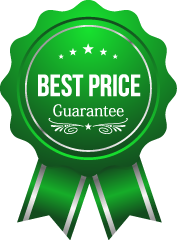 Experience 
If you Google Septic Service in Orlando or Seminole county, you would probably be surprised just how many pop up. But how do you know which ones are reputable? Finding a septic service should be like choosing a doctor. You want them to be there when you need them and to have lots of knowledge and experience. Someone who will be for you there year after year. Finding this type of company is worth doing a little homework. 
At Orlando Septic Service are committed to providing the very best quality and customer service.  We are an environmentally friendly company serving Central Florida for 25 years. We are a licensed septic contractor certified with the State of Florida.  Earning our reputation as an honest and reliable waste management business in the Seminole and Orange County areas.
Knowledge 
You don't want just anyone working on your septic system. Your tank, drain field, and tank can be easily damaged and even contaminate the ground water. 
At Orlando Septic Services we pride ourselves in education. Guiding our customers through the process and services we provide. We define how the septic system and waste system works, explain the maintenance required to extend the life of your system and answer any questions you may have along the way.
Response Time
If you have a septic emergency, waste water backing up into your bathtub, the last thing you want is to wait around for someone to respond. 
While preventative maintenance is always the best approach for the longevity of your septic tank, we understand emergencies happen. Which is why we are there whenever you need us, day or night!