02/01/2019
As a home owner here in Central Florida, you are probably wondering, if your septic tank isn't showing any signs it needs pumping why schedule the service? While some appliances and parts of your house provide you with some warning signs they need servicing, your septic system is quite the opposite. By the time you notice the signs your septic tank needs help, back-ups or strange odors, it is probably too late!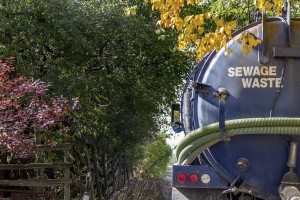 Because most of the septic system is underground and outside, it is easy for a homeowner to forget about it until something goes wrong. Having your septic system professionally maintained on a routine basis is the easiest way to avoid costly repairs, especially if your system is older. Often times the pipes corrode and filters become clogged, leading to serious back-ups and emergency situations.
Since you probably don't want to clean up a raw sewage mess or the deal with the frustration of your toilets not flushing properly or the drains running slow, scheduling routine maintenance with Orlando Septic Service will give you peace of mind everything is running smoothly.
What do some of these warning signs look like for your septic system?
Foul Odors: Whether the smell (which may be similar to rotten eggs), is inside your home or outside, may be the result of sludge boiling up in your tank, a broken pipe or something has gone wrong with the drain field, either way it needs professional attention.
Slow Drains: Another sign of a full septic tank or an obstruction, are slow drains. If not resolved, this can turn into a serious situation.
Pooling Water: If it hasn't rained recently and you have even a small puddle or a wet area of grass, it is probably clogged pipes in the drain field.
Brown or Dying Grass: Whether it is over the septic tank or drain field, this is typically a tell tale sign the septic system has a leak and needs immediate attention.
If you notice any of these signs or haven't thought about your septic system in a while, call Orlando Septic Service. Our prices are the lowest because we price match any written estimate for a commercial or residential project and have earned our reputation as an honest and reliable waste management business in Central Florida.