10/2/2018
Understanding the new septic system rules recently put into place can be very confusing. These rules went to effect July 1, 2018, affecting those home and business owners living in the Wekiva Basin, including neighborhoods in Pine Hills and Apopka areas.
Orange County has set up a new website page to help those affected by the new rules and answer any questions.
WEKIVA BASIN AREA REQUIREMENTS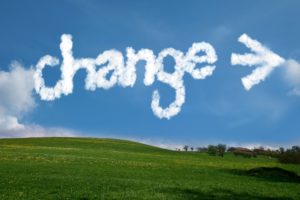 On July 1, 2018, rules for property owners in the Wekiva Basin became effective. The 2016 Florida Springs and Aquifer Protection Act (Chapter 373, Part VIII) requires the Florida Department of Environmental Protection (FDEP) to do two main things:
▪ Adopt recovery and prevention strategies to maintain healthy water levels in the aquifer that feeds the springs; and
▪ Develop plans to manage the basin in a manner that ensures pollution is prevented or removed from the system.
FDEP has determined that septic tanks are a major source of nutrient pollution in the springs. Orange County and other stakeholders are mandated to implement various strategies to reduce total nitrogen levels.
The plans recently enacted by the Florida Legislature, will require the Florida Department of Environmental Protection to follow a plan of action to improve the quality of water in the aquifer, remove pollution, and prevent future contamination. These strategies can potentially be costly.
"State scientists and environmental groups contend that seepage from 60,000 residential septic tanks within the Wekiva River basin is a big contributor of nitrates — a pollutant — in both the river and the springs, which are popular venues for canoeing, swimming, tubing and other water sports," according to an Orlando Sentinel article.
In short, it means if you live in this area you may be required to upgrade your septic tank to a more intricate system that treats nitrogen pollutants. Unfortunately, this can end up being pretty costly.
Orlando Septic Service we are committed to providing the very best quality and customer service. With over 25 years of service in Central Florida, we have earned our reputation as an honest and reliable waste management business. Contact us today for all your septic needs.