How much should you know about the maintenance of your septic tank? It seems to be working just fine, the old saying, 'if it's not broke, don't fix it', comes to mind. But unfortunately, your septic system doesn't work on this premise.
Your septic system can be compared to your car, it needs the oil changed and a tune up if you want it to run properly and last a long time.
For a healthy septic system that functions properly for decades, it needs regular inspections and the tank pumped.
How to make your septic system last for decades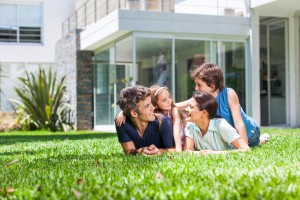 The key to a long lasting septic system is proper maintenance! The small investment of having Orlando Septic Service come out to inspect your system can be priceless. It can save you from spending a small fortune in repairs down the road. A new septic system can cost upwards of $10,000, while an inspection is a small fraction of that!
"That's because almost half of all household septic tanks failed inspections and more than half of those failures were due to people not de-sludging their tanks." Consumers Affairs. "To prevent buildup, sludge and floating scum you will need to do periodic pumping of the septic tank. You should do the pumping every 3-5 years. Systems with electrical float switches, pumps, or mechanical components need to be inspected more often."
Taking care of the environment
A septic system that isn't functioning properly is a big problem, both for the environment and the family. Contaminating the drinking water can bring about a long list of health related problems and ailments. Polluting the well and ground water.
Inspection of the system is just as important as pumping the tank. "Septic system inspections should be performed on an annual basis to ensure proper function. The septic tank is the most expensive household fixture and its lifespan will be shortened significantly if it is not maintained," according to the International Association of Certified Home Inspectors.
Contact Orlando Septic Services with any questions, and take advantage of our money saving coupon.