05/17/2018
Why not just wait until your Central Florida septic system has a problem before you have it pumped or repaired, you may not be giving it much thought in the first place.
How to Save Money on Your Septic System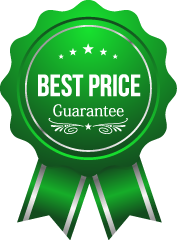 There are numerous reasons why septic tank maintenance is so important, the big one, you will save a lot of money and frustration! The septic system is responsible for all the waste water in the entire home or business. That includes all the water that goes down the toilet, shower and bathtub drains, as well as the bathroom and kitchen sink.
The average family of four uses approximately 12,000 gallons a month. That adds up to 144,000 gallons a year going through your septic system.
Waiting until the septic tank is full or the lines leading to the drain field become clogged, means raw sewage can back up into your home, costly repairs and a huge mess!
The small cost of having your septic system inspected annually and your tank pumped about every 3 years (depending on your situation), will ensure your system is operating properly and catch any problems early. Which will end up saving you a ton of money in the long run.
Having a septic system is also a huge responsibility, the Environmental Protection Agency has strict laws concerning them.  An inefficient system can cause dangerous consequences such as groundwater pollution and toxic gasses.
Nobody wants to think about their Orlando Septic Tank or when the last time they had it pumped out, but if we realize how much we depend on our septic system every day, we may take better care of it. You definitely don't want to overlook your septic system unit it's backing up or overflowing into your house, forcing you to pay attention!
How else can you save money on your septic system? Contact Orlando Septic Services, not only are we offer great service and an affordable price, we have some great coupons.